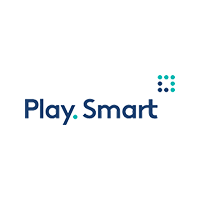 Picking 12 winning teams across multiple sports in a single day is no easy task, but that's exactly what Joe from Cambridge, ON, did on a cold January day when he chose the victors across a series of a dozen hockey and basketball games.
Once the Florida Panthers finished off the Colorado Rockies late that evening – a game Joe called "a nail-biter until the end" – the Ontario construction worker netted nearly $80,000 on a $10 parlay ticket playing PROLINE.
With 12 games needing to go his way, the odds were not in Joe's favour. In fact, they were stacked against him by a factor of about 8000 to 1. If he played such a ticket once per week for his entire life, chances are he'd never win. No matter the odds, though, there are no guaranteed outcomes when it comes to sports gambling. Anything can happen. Joe trusted his gut and used his own knowledge of the teams and sports he wagered on. And in this case, his risk paid off.
When playing odds like that, never assume a win is in the cards. Play for the fun of playing. Winning, if it happens, is just the sugar on top.
May the Odds Be Ever in Your Favour
You're never guaranteed to win when placing a bet. An undefeated team going up against the worst in the league still has a very real chance of losing. No outcomes are certain. That's a huge part of the thrill of sports, and it's also the main part of the fun of betting.
Betting odds are calculated by teams of sports analysts who use algorithms that take into consideration an enormous variety of factors that affect the chances of a team winning or losing a particular contest. The goal is to provide players a clear picture of how likely it is that one team will best another so that they can make informed wagering decisions.
But there's no such thing as a sure bet. Great athletes can make errors or get hurt, and mediocre teams can find their groove and rally to come back. Consider your bets money spent, and never count on a big return.
How to Play Smart
The best way to play smart is to set a bankroll (that's wagering talk for budget). Decide the limit you're willing to spend on betting each day, week, or month with no expectation of earning anything back. Once you hit that limit, stop – regardless of whether you're up or down. Don't try to win back your losses. And know to quit when you're ahead – losing your winnings can hurt as much as watching your favourite team blow a three-goal lead in the final period.
Learn more about wagering, too. Get to know the different markets – the types of outcomes you're betting on, like over/under and point spread – so that you can make better decisions on game results you think may happen. And make sure you have a handle on how odds are calculated using the decimal, American, and fractional systems to better understand your chances of winning.
Whatever you do, don't fall into the trap of thinking a particular team is due for a win, or that a winning streak is bound to be snapped. Remember that the 1993 Dallas Mavericks lost 39 of their first 41 games, and that the 1972 Miami Dolphins won all 14 regular-season and all three postseason games for a perfect season. There's no telling how many games a team will win or lose before their fortunes change!
Play for the Fun of the Game
Betting is a game – and much like the sports we bet on, the reason it's fun is because of the mixture of skill and luck involved. It's our chance to put a little skin in the game.
Setting your knowledge and understanding of sports, teams, and players against the odds established by sports analysts is thrilling and often gratifying. If it comes with a payout – as it did for Joe – great!
The key is to never expect a win. Placing bets is a thrill, but no bets are sure. That's the best mindset for playing smart.