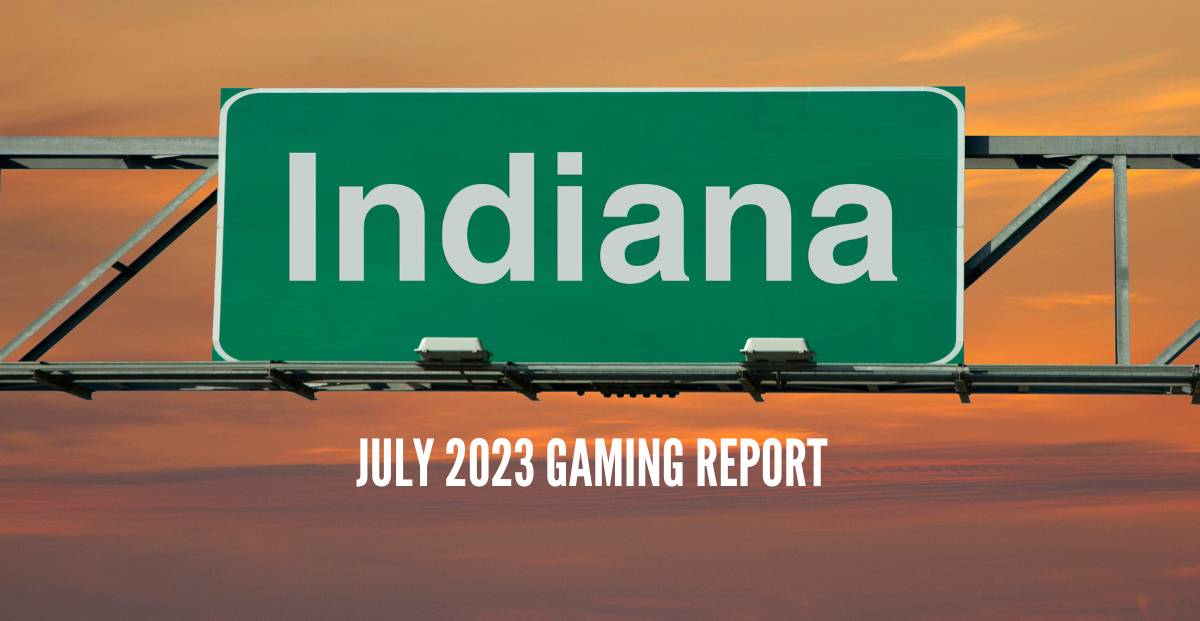 The Indiana Gaming Commission has issued its latest report on the state's sports betting and casino numbers. According to July numbers, gambling revenue increased monthly, whereas sports betting handle dropped from June and year over year.
Likewise, taxes collected throughout the month decreased monthly and yearly.
Indiana operators collect nearly $31.6 million in gaming taxes
According to the latest report by Indiana Gaming Commission, operators in the state showed $198.4 million in adjusted gross revenue (AGR). The AGR figure reflects the handle (wagers) minus the payouts on winning bets made throughout the reporting month and other adjustments.
July's revenue figure is a 4.87% monthly increase from $189.0 million generated in June. It is also a 4.2% year-over-year decrease from July 2022's $207.2 million.
In total, Indiana casinos and sportsbook operators collected almost $31.6 million in gaming taxes in July. More precisely:
13 Indiana sports betting operators collected more than $2.2 million in taxes
12 casinos assembled close to $25.2 million for the month
Similar to June, the top-performing operators by July revenue were:
Hard Rock Casino Northern Indiana – $36.9 million
Horseshoe Indianapolis – $30.0 million
Horseshoe Hammond – $26.4 million
Caesars Southern Indiana – $21.7 million
Harrah's Hoosier Park – $19.6 million
All aforementioned gaming venues saw monthly increases in revenue.
The total tax amount also includes $4.2 million in supplemental taxes. Taxes collected throughout July represent a 52.8% monthly decrease from the $66.9 million collected in June.
However, the number falls close to July 2022's $32.4 million, translating to a 2.5% annual decrease.
Indiana sports betting handle decreases
Sports betting handle in July was close to $203.8 million, a 9% monthly decrease from June's $224.1 million, as well as a 1.4% yearly drop from July 2022's $206.6 million.
The yearly decrease during July and previous months in Indiana can be associated with Ohio joining the online sports betting market in January 2023. Players in the Buckeye State no longer have to cross state lines to gamble, which has decreased Indiana's betting handle. The launch of Kentucky sportsbooks in September will also impact Indiana sports betting numbers.
Baseball was the most popular sport among Indianans to bet on during July. Here's a total state handle breakdown by sport:
Baseball: $69,425,254
Parlay: $56,175,460
Basketball: $12,585,665
Football: $2,423,478
Other: $62,852,251
DraftKings Sportsbook was the top online sportsbook earner generating close to $77.6 million in betting handle. Meanwhile, its partner, Ameristar Casino, collected $1.1 million in retail sports betting handle.